....BUY USED
! But I suppose you already knew that. So I guess really the answer should be...
....BUY at the Just Between Friends Sale. An event I look forward to all year because it is the largest children's and maternity consignment sale and lucky for me they have one every 6 months in my area.
If you haven't noticed by now I am a list person so here is my list of
Reasons why I love the Just Between Friends Sale:
1. So much cheaper: seriously!
2. Huge Selection: They have clothes, high chairs, furniture, sports equipment, books, toys, maternity clothes, carriers, etc. Just about anything you could ever think of or need for your child.
3. Neatly organized: unlike garage sales and mom to mom sales where you have sort through piles of clothes and not know if you are getting the best deal at JBF sales you go through one section with ALL of the clothes in the size you want and then compare price and quality before you buy it= AMAZING!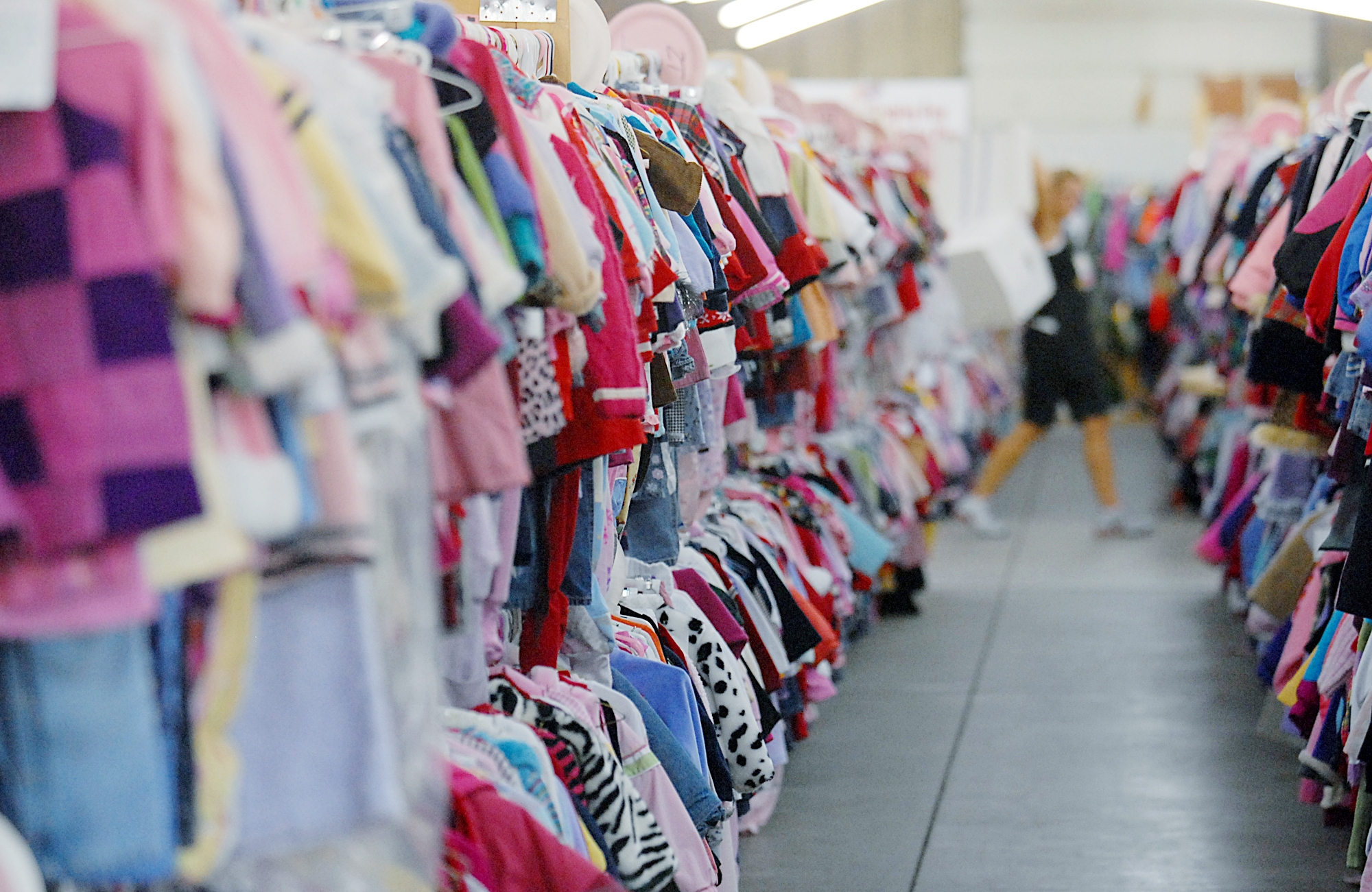 4. Resell: Since they usually hold one or two a year you can buy only the clothes you need for the next 6 months and then resell the stuff you no longer need.
5. You can volunteer and you get even more perks like earning 10% more on any items you are selling and getting into the sale a day before the public.
6. Locally owned and operated.
7. Unsold items are donated to local charities.
Luckily for those in the West Michigan area there is a sale starting this week! (
click here
to find a sale near you)
Just Between Friends Grand Rapids
September 16-19th, 2015
28th Street Showplace
1256 28th Street SW
Wyoming, MI
Everyone is Welcome!
Doors open to the Public on Wednesday (admission of $3), Thursday, Friday and Saturday, September 16th - 19th.
Friday and Saturday are the 50% off sale days.
They accept Cash, MasterCard, Visa, and Discover.
More info at http://grandrapids.jbfsale.com/shopView.jsp
Seriously, I love this sale and am geek!
P.S. I do not make any money from JBF for advertising for this sale. I just love it that much and want to share it with you!
Have a great day and thanks for reading. Please make sure if you've been enjoying the blog to put your email in the right column and check us out on

Facebook

and

Twitter

!
If you like what you are reading then considering reading about: