So depending on your family situation there may, or may not be stress associated with what to buy or do on Valentine's day for your loved one. Luckily, I have a wife that is extremely practical and has a love language of quality time. Even this year I thought about surprising her with flowers at work, but then thought a bit longer and realized that she would be upset that I spent the money on something that is going to die shortly after and had no serious thought behind it (every dude sends flowers to his lady on Valentine's). Here are 5 things you can do instead that will cost less and hopefully be a bigger hit!
Shout out to my beautiful Valentine!!!
1
. Cook your Valentine's favorite meal for them
. Make sure to set the mood with some relaxing music and candles from the thrift shop. Regardless of what you cook, it will be cheaper than buying it at a restaurant and you won't have to wait in line. Dessert is a must! A great and inexpensive dessert that is romantic is fondue. You can melt chocolate over the stove or look for a fondue maker at that same thrift store (I see them at Goodwill all of the time.) Here is a link to some great recipe ideas:
http://www.food.com/recipes/romantic
2.
Go to the thrift store
(MAKE SURE TO READ FURTHER!!!). Have a game in which you each get a set dollar amount to spend on the other person like $5 or $10. You then can spend that much money on gifts for your Valentine right then and there. This is great because it gives you the opportunity to be goofy or sweet.
3.
Make coupons for your Valentine that are acts of service.
If you're a married couple you can get really creative with this (wink wink). For everyone else some great ideas would be a back rub, foot rub, cleaning a room of the house for them, washing and vacuuming their car, doing their taxes, or anything else they may like. They can expire after February 14th or be valid forever! You can find love coupons here
http://freebies.about.com/od/valentines-day-freebies/tp/printable-love-coupons.htm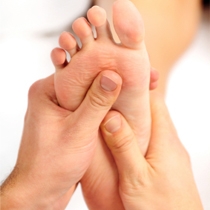 4.
Get some hot cocoa and go ice skating
. Ice skating in general is pretty inexpensive and so is hot cocoa. If you have to pay for both it is still a pretty cheap date. However, there are even more opportunities to save money with this. In Grand Rapids for example, there is free ice skating at
Rosa Parks Circle Downtown
or you can find a random frozen pond. Pair this with some delicious
homemade hot cocoa
in a thermos and the night costs ingredients and gas!. Make sure to hold hands while you skate and keep your attention on your date.
5.
Go to an Adoration Chapel, spend time with God, and ask for St. Valentine's intersession for your relationship.
This one is for my Catholic friends! Here is a great prayer for you to do as a couple while you are there:
http://www.catholic.org/prayers/prayer.php?p=2961
This is an spiritual investment for your relationship and by deepening your relationship with Christ you are also doing so with your spouse. Part of this could also include verbally letting God know what you appreciate about your spouse and state your intentions of helping your spouse make it to Heaven. If an Adoration Chapel is not available you can do this anywhere, but I think a church or chapel would be more special. This may be a great activity to pair with one of the other ones as well. Numbers don't lie, and couples who share their faith are happier and have more healthy marriages. Plus, intimacy is better as outlined by this article:
http://www.usnews.com/news/articles/2013/07/17/devout-catholics-have-better-sex
.
Please comment with your money saving ideas for a meaningful and memorable Valentine's Day!
Thanks for reading. If you would enjoyed reading and would like to receive updates on new posts please put your email into the right column of the blog (no spammy stuff...promise).
PFF